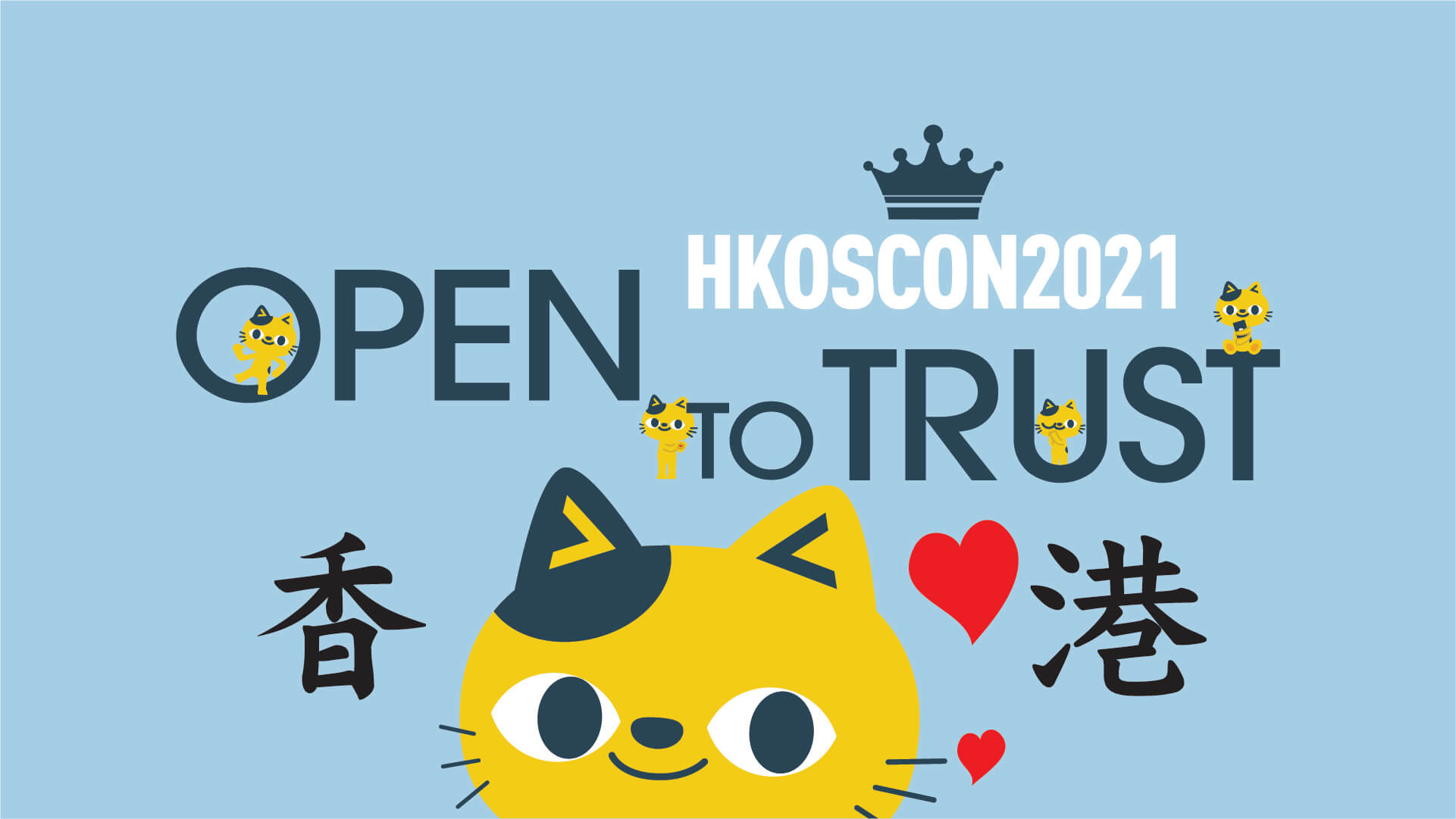 Hong Kong Open Source Conference (HKOSCon) is back online! On July 17, 2021 (Sat), 18 selected developers, communities and software builders from Hong Kong, China, Taiwan, Japan, UK and all over the world will share the experience in building trust with peers and moving forward by the deployment of open technologies. Our annual theme is simple: Open To Trust.
The COVID-19 outbreak In 2020 has changed the world forever. A year later, under the impact of pandemic, economic downturn and regional political clashes, our world has become even more unstable; in the meantime, technology like remote work, cloud office and cryptocurrency becomes indispensable in our everyday life. Open technology defines the way we work and we live in the new normal, from the application of blockchain in financial transactions and history archive, the use of open data in development of real-time bus arrival app, to the development of open databases and chatbots etc. Other than the sharing of experience in open technology deployment, the invited speakers will also cover the latest trend of open language and platform.
Topics Highlight
The event ticket is now for your purchase at Eventbrite. We have also prepared a few merchandise items with our mascot Kottis for those interested parties. All of the revenue from the sales will be used to sustain the operation of our events in the near future.
After the webinar on July 17, we will organize themed monthly events till the year end. We will provide more opportunities for technology and knowledge exchange. Students, developers and those interested parties are welcomed and the event details will be revealed very soon.