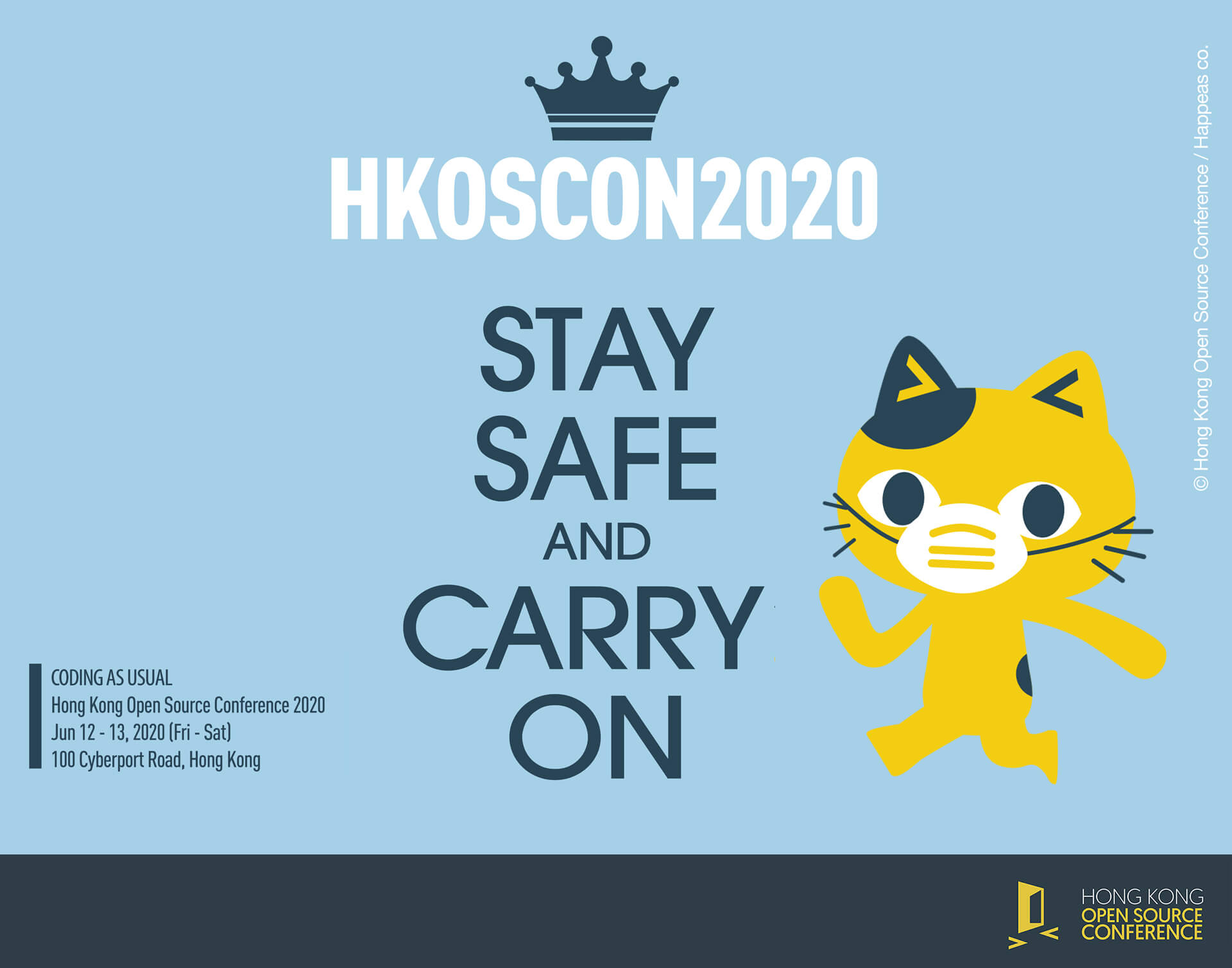 Tickets for Hong Kong Open Source Conference 2020 (online webinar presentation model) held on June 12 and 13 are on sale now. Multiple promotional offers are available:
HK$1,499 Patron L-1 ticket: Besides participating in the two-day online conference, Kottis products will be directly delivered to your home! Patron name will show on the page of sponsorship.
HK$999 Patron L-2 ticket: Join our conference online, Kottis products will be delivered to your home plus patron name listing.
HK$499 Kottis ticket: Conference live stream access and Kottis products for you.
Buy us coffee ticket: Support HKOSCon by buying us a coffee. The donation amount is up to you.
HK$0 Watch-only ticket: HKOSCon actively promotes the development in Open Source culture. The success of the conference each year relies on the help of volunteers and sponsorship support from IT and various sectors in society. We understand different choices may best suit our participants, while your generous support via any other options would be highly appreciated.
* Tickets for "Join In-Person" will be released depending on the situation later on.
Grab your ticket NOW! https://hkoscon2020.eventbrite.com/